Hi from Pam Bower
Here's my MSA story
Written by pambower, published about 1 year ago.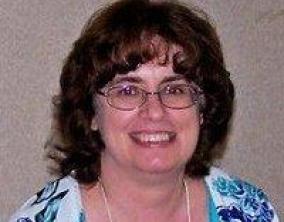 I'm thrilled to be a member of this Rare Disease Community and am looking forward to connecting with many more people from all around the world in multiple languages.
I live in Halifax, Nova Scotia, Canada. My mother-in-law, Ida Comeau Richard who I adored, was diagnosed as OPCA (MSA-C) in 1994, she passed away in 1998 at only age 55.
I have been active with online support groups for MSA since 1995 when at Ida's request I searched for more information about this puzzling disease she had been diagnosed with. In my journey I discovered others looking for the same information and was happy to share what little I had at the time.
I'm currently a moderator of the original shydrager MSA online support group that I had joined back in 1995. http://groups.yahoo.com/group/shydrager
Since 2010 I've been an admin on Miracles for MSA which has very quickly become a rallying point on facebook for MSA Awareness activities. http://www.facebook.com/Miracles.for.MSA
As well, I maintain the MSA Awareness website with what I feel are some of the most useful and relevant links for MSA information. I hope to be able to share some of this information on this site as well. http://www.MSAawareness.org
My passion is connecting people who are looking for support and information about this disease. I can hook you up if you need MSA info or are looking for someone from your area who also is interested in connecting.
Email me anytime at pbower@accesscable.net
Remember March is Multiple System Atrophy Awareness Month!
Written by pambower, published about 1 year ago.