My Daughter's Story
My daughter Brista was diagnosed with HSP.
Written by batson_jessica, published 10 months ago.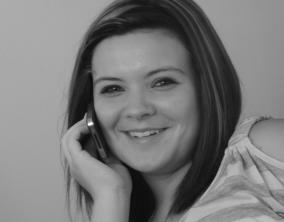 My daughter Brista was always a toe walker from the age of 9 months when she started walking. She walked, ran and did gymnastics on her toes. When she was 5 years old I took her to our regular Doctor. He said that she chose to walk that way. So I didn't think anything about it. When she went to kindergarten her teacher worried about her walking that way. There was a little boy in class that had cerebral palsy. He had a physical therapist come to the school to stretch him out.
One day her teacher sent her down with him and asked the therapist if she could look at her too. The therapist looked her over and said she chooses to walk like that. So I had two health care professionals tell me that. She had been very clumsy all her life. Fast forward to 2010. She is getting ready to go into the 8th grade. That summer my parents took her to a Shriner's Clinic to get looked over and see if they could help her. The Shriner doctor said there was definitely something wrong with her and if she was going to grow out of this she should have done it by the age of 5.
We started going to St. Louis at least once a month to find out what was wrong with her. At first they seem to think she had cerebral palsy. They had us do stretches then they put a cast on her feet. Low and behold, she still walked up on her toes even though they were in a cast at 90 degrees. They had said that she was the highest they have ever seen anyone walk on her toes and that she has over active reflexes.
The had a MRI done and saw a neurologist from the children's hospital. He was the one who diagnosed her with Familial Spastic Paraparesis. He told me not to look a blogs because it will just upset me more if I did. And that was pretty much all he said. So in the mean time she had her heel cords cut and lengthened.
She is now 16 years old. and She has complained that her legs go to sleep while she walks. That her legs feel like they are going out on her when she goes up and down stairs. And the other day she said that her hips hurt and that she felt like an old lady.
Written by batson_jessica, published 10 months ago.