Hereditary Spastic Paraplegia type 7 treatment with no medication
I was diagnosed with Hereditary Spastic Paraplegia (HSP) type 7 in April of 2013 but have been managing it well with a proper diet, good exercise routine and a lot of support!
Written by JCB267, published over 3 years ago.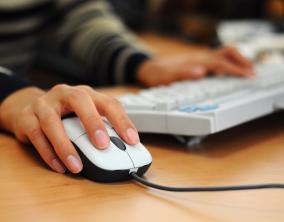 On April 11, 2013 I was diagnosed with Hereditary Spastic Paraplegia (HSP) type 7. The prognosis wasn't great; there is no cure only treatment of the symptoms but it could have been worse! The symptoms progressed slowly – in the future I would have an increasingly difficult time getting around, my legs would be sorer and my lower back would continue to ache. It was a long time coming though, I had been going to several different doctors over the previous 6+ years and none of them could give me a definitive diagnosis. Now I had one!
I was prescribed the anti-spastic drug Tizanidine to reduce spasms in my legs and make it more comfortable to walk. It was also suggested that I begin to take different vitamins/supplements such as Fish Oil, Vitamin C, Vitamin E and Vitamin B-12. I began taking the prescription and vitamins immediately.
I figured that the doctors determined what was wrong and that I would take some medication and be all better. So I thought…..the medication made me extremely tired, I had headaches most of the time, felt nauseous and my eyes hurt in the afternoon. Extremely tired puts it lightly, once I get off the train in the morning I have to walk 9/10 of a mile to my office. I was so tired that I could not make the walk without resting. After lunch the headache got worse, the nausea set in and my eyes started to ache. Later in the afternoon, I could not focus well on objects. It's not that I couldn't see them, my eyes just felt detached like they couldn't coordinate to look at something. I found myself closing one eye to see or blocking it with my hand.
I reported these 3 conditions to my physician and do not recall him reacting at all. The medication seemed to be helping my legs though so I thought that I would just have to get used to it so that I could start feeling normal again. I just felt out of it…. A co-worker once found me walking around like I didn't know where I was. About a month after reporting these conditions to a physician I felt terrible, like I was going to pass out. I called his office and asked to see the doctor; his secretary was very nice and somehow got me in to see him that afternoon. Again, I do not recall him reacting to my report of these adverse effects of the medication. About another month passed by (about 4 months since diagnosis) and I still did not feel very well. I was chatting with a moderator on this website regarding the condition; he has a derivation of the same disease. I told him that I was taking Tizanidine and he told me that the medication was likely the culprit; he had also taken the medication and experienced some negative side effects. He recommended speaking to my physician to see if I could reduce or stop the medication. I did contact my physician and said that I wanted to try managing this condition without medication. He informed me that I did not have to wean myself off of it, that I could just stop taking it. On August 10, 2013 I stopped taking Tizanidine. For the week that followed I felt terrible……I read an article written by a doctor that said withdrawal from Tizanidine could be severe, that if taking it and you would like to stop that you should slowly wean yourself from it or you risk severe reactions including death, heart attack or stroke!! I emailed that to the physician that told me I could just stop taking it asking him if I should be concerned about it, I guess not, he never answered me…….
I stopped taking the medication on August 10, 2013. On August 11 my wife participated in a Spartan (a series of obstacle races of varying distance and difficulty ranging from 1 mile to marathon distances) race in Amesbury, Massachusetts. I recall that I did not have a great time and was not in a good state of mind. Worst of all I did not really support my wife much at all, my biggest supporter.
I did not feel too good during the first week off of the medication but near the end of the week was starting to feel better. I could make the walk into work (only 9/10 of a mile) to work without stopping! I started going out at lunch taking walks. I realized on one of the walks that I had a great family at home and I was not really enjoying them at all!
Slowly my walks increased, I remember the first one was 1.5 miles, then 1.8, then 2.0, and so on. I got up to 3.5 but had to find alternative ways to exercise; I live in New England and it is getting cold! I could go longer but I cannot leave work for a couple of hours to do it! I consulted an exercise professional and incorporated a lot of stretching into what became an exercise routine. As I got stronger, he helped me to incorporate other exercises and stretches geared to people with neurological conditions. After about two weeks of walking and stretching, I again consulted an exercise professional and on his recommendation incorporated some push-ups and sit-ups onto my routine. After approximately 2 weeks of that I stopped doing the push-ups and added in some light weight lifting. Now when I wake up in the morning, I stretch for 15 – 20 minutes then exercise on an elliptical trainer for 45 – 60 minutes each morning. When I am done exercising I stretch for another 15 – 20 minutes and then rest while eating breakfast. As it is today, merely 4 months with no medication, I get up and exercise 7 days a week but it is not like exercising, it is like therapy. The muscles in my legs feel much better and stronger than they have in years.
Approximately one month after stopping the medication and at the recommendation of the exercise professional, I met with a nutrition professional who assisted me to investigate my diet. Stopping the medication definitely made me better and allowed me to start exercising but I still felt there was room to improve the way I felt. I also know from seeing several neurologists over the years that you can eat and take supplements to help to improve your neurological health. I also read a very inspiring story about a Dr. Terry Wahls, a clinical medicine professor at University of Iowa Carver College of Medicine in Iowa City, Iowa. Dr. Wahls has secondary progressive multiple sclerosis and was not in great shape. She had to use a tilt recline wheelchair because her abdominal and back muscles had weakened so much that she had a difficult time sitting upright and she could hardly walk. There is a picture of her in her wheelchair in 2007, then there is another picture of her out riding her bicycle a year or so later! She accomplished the majority of this through altering her diet and exercising. I thought if she could do it why couldn't I??
My diet largely consists of Greek yogurt and fresh berries for breakfast and a cup of tea (after exercising) or multi-grain toast; a plum, apple or grapes for a mid-morning snack; a salad with cran-raisins, sliced almonds, a protein source (beans, canned chicken or tuna), shredded carrots or broccoli-slaw and some low-fat or fat-free dressing; a banana or pear for afternoon snack; pear or grapes later in the afternoon; eggs (something fast, kids after school activities take up a lot of our time!) for dinner and some almonds for a snack. I also drink a lot of water each day – between 128 and 160 ounces. In the past, if I heard that a supplement was good for neurological health, I tried it. I recall one day when I met with my nutritionist friend that I complained of increased heartburn. He recommended that I stop taking the Fish Oil and see if it improves. It did and on his recommendation I eventually stopped taking all supplements with the plan of adding them back one at a time to see which ones help. I got that down to taking a Probiotic and Vitamin D in the morning then in the afternoon, I took 1 B Complex tablet. I certainly felt better and saw the benefits of eating better but I still felt there was room to improve.
I noticed that I was feeling a lot better but was extremely tired. I felt very good when I woke up and had no problem exercising but within 45 minutes of exercising I got very tired. The tiredness increased throughout the day and I found myself having to go to bed by 9:00 p.m., I just couldn't keep my eyes open.
I spoke with my Uncle, who is extremely educated about diet and exercise, and told him that I was really tired in the afternoon – after exercising and going through a "normal" day. I told him my routine and diet; he recommended adding protein to my diet and possibly taking a good natural multi-vitamin. I heeded his recommendation and added protein shakes in the morning and a protein source (tuna or beans) to my salad and eat as often as possible another protein source for dinner, like chicken or fish. I stopped taking the supplements I was taking and started taking a multi-vitamin only.
I take no medication at all, eat a good diet and exercise regularly. I am fortunate enough to be able to have access to the resources required to follow a strict exercise routing and alter your diet. It is also extremely important to have a good, solid support system around you including food availability, exercise resources, family and friends. I am lucky enough to count as my good friends and co-workers the "exercise professional" and the "nutrition professional" that I refer to. It is very helpful that we share interests and just enjoy each other's company – well at least I do, I can't speak for them!! It is very important to have a good supportive family. I am very thankful for the outstanding advice I get on an on-going basis from my Uncle. Lastly, I am extremely fortunate to have a great wife who holds everything down at home and wonderful children, they support me all the way and I would not be able to accomplish anything without them!!
Written by JCB267, published over 3 years ago.